26/07/2022
Warm welcome to our new Fecc member: Aceto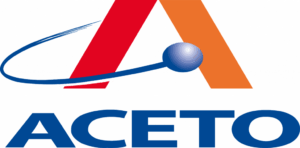 Warm welcome to our new Fecc company member: Aceto! We are happy to have you on board!
Founded in 1947, Aceto is a leading global virtual manufacturer supplying niche, differentiated specialty materials in life sciences and advanced technology end markets. With business operations in nine countries, Aceto distributes over 1,100 chemical compounds used principally by the specialty chemical, pharmaceutical, nutraceutical, and agricultural industries. Aceto's global operations, including a significant staff on the ground in China and India, are distinctive in the industry and enable its worldwide sourcing and regulatory capabilities.
You can find more about Aceto on their Website and LinkedIn.
Fecc represents some 1,600 chemical distribution companies of which many are small and medium sized companies (SMEs). Our members contribute to innovation and sustainability besides adding value in the supply chain, by sourcing, developing, marketing, and distributing a wide range of specialty chemicals and ingredients to over one million downstream users ranging from automotive, electronics, paint, construction to pharmaceutical, cosmetics, food and nutrition industries, each with their own specialised needs.